In order to see the men and women who come through the Mission of Hope continue to walk with Christ and remain drug free for the rest of their lives, we have initiated the Alumni Program:
> To stay in contact with our Alumni
> To offer measures of support
> To foster an Alumni Community
> To provide opportunities for involvement
CONNECTION
We will maintain an intentional effort to remain connected to the men & women who have graduated from the Mission of Hope to help them walk with Christ and remain drug free.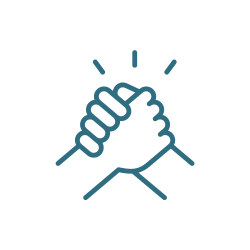 SUPPORT
Monthly online gatherings take place on Zoom where Staff and Alumni offer encouragement, further discipleship, and give support. We will celebrate drug-free and sober-free anniversaries, too!
COMMUNITY
During online & in-person events, a community of Alumni will develop to support one another sharing struggles, strategies, and victories. Alumni Big Brothers and Big Sisters provide a direct line of support each month.
OPPORTUNITY
Opportunities are provided for Alumni to be involved with the Mission of Hope through advocacy, volunteerism, and rallying support from family, friends, and the community. Alumni are our biggest fans!
To Walk with Christ & Remain Drug Free
Alumni Program Sign Up
Fill out this form to give us your up-to-date contact info and we will keep you connected to the Mission and other Alumni.